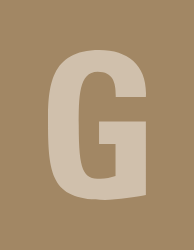 Owner / Operator
Hotel Gramaser GmbH
Family Ganahl
village street 97
A-6561 Ischgl
Phone: +43 5444 5293
Email: office@ischgl.cc


Full company name: Hotel Gramaser GmbH
Executive bodies: Franz Ganahl
Object of the company: 4-star hotel
Legal form: GmbH
Place of business license: Ischgl
Commercial register number: 22422z
Commercial register court: Innsbruck regional court
UID number: ATU76091159
Tax number: 84191/3858
Regulatory authority: District administration Landeck

Trade Regulations: Applicable trade or professional regulations: Trade Regulations 1994, available at http://www.ris.bka.gv.at

Design, Programming & Hosting
Huber Web Media GmbH
Mils Au 70
6493 Mils near Imst
Tyrol – Austria
Tel.: + 43 5418 20877
Mail: welcome@huberwebmedia.at
Web: www.huberwebmedia.at
UID: ATU 77423049
Huber Web Media is an advertising agency in Tyrol. We are specialized in wordpress websites/homepages, search engine optimization, social media marketing and print products. Our customers are mainly hotels and tourism businesses in the DACH region. Our customers appreciate the competence of our employees in design, programming and SEO. Effectiveness and efficiency are always in the foreground of marketing.

Disclaimer
All contents have been carefully checked. Nevertheless, no guarantee for accuracy, completeness or timeliness of the information can be accepted. Liability claims regarding damage caused by the use of any information provided, including any kind of information which is incomplete or incorrect, will therefore be rejected.

Image rights
The image material presented on this website is protected by copyright and is not binding. © Huber Web Media – Dominik Rossner – Archiv TVB Ischgl – Adobe Stock – Innsbruck Tourismus-Christof Lackner All rights reserved.

Copyrights
All texts, graphics and images are protected by copyright. Further use is only permitted with the appropriate permission.

Purpose of the website
The purpose of this website is to provide information about the company's goods and services and to promote sales of the same.