Family vacation in Ischgl​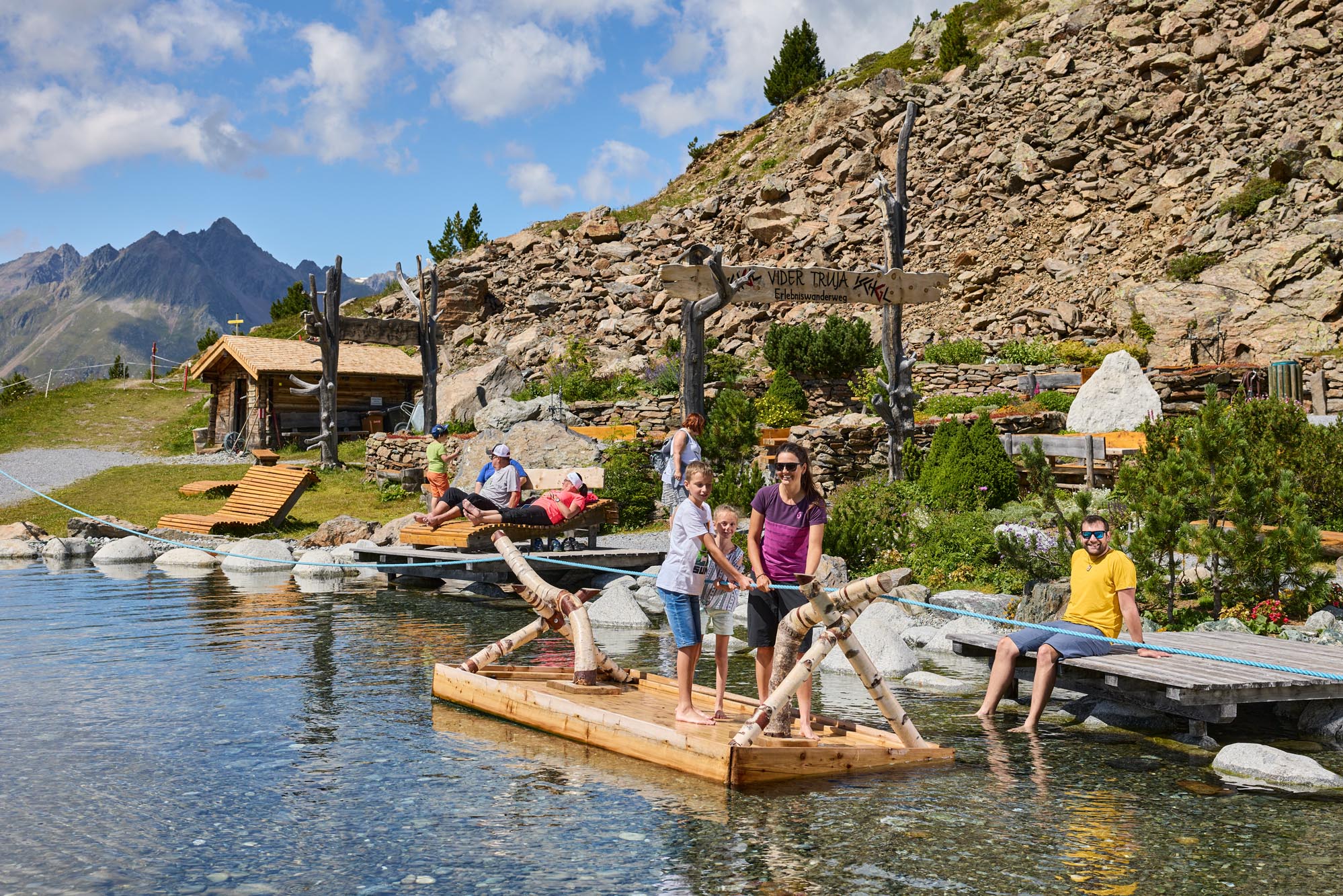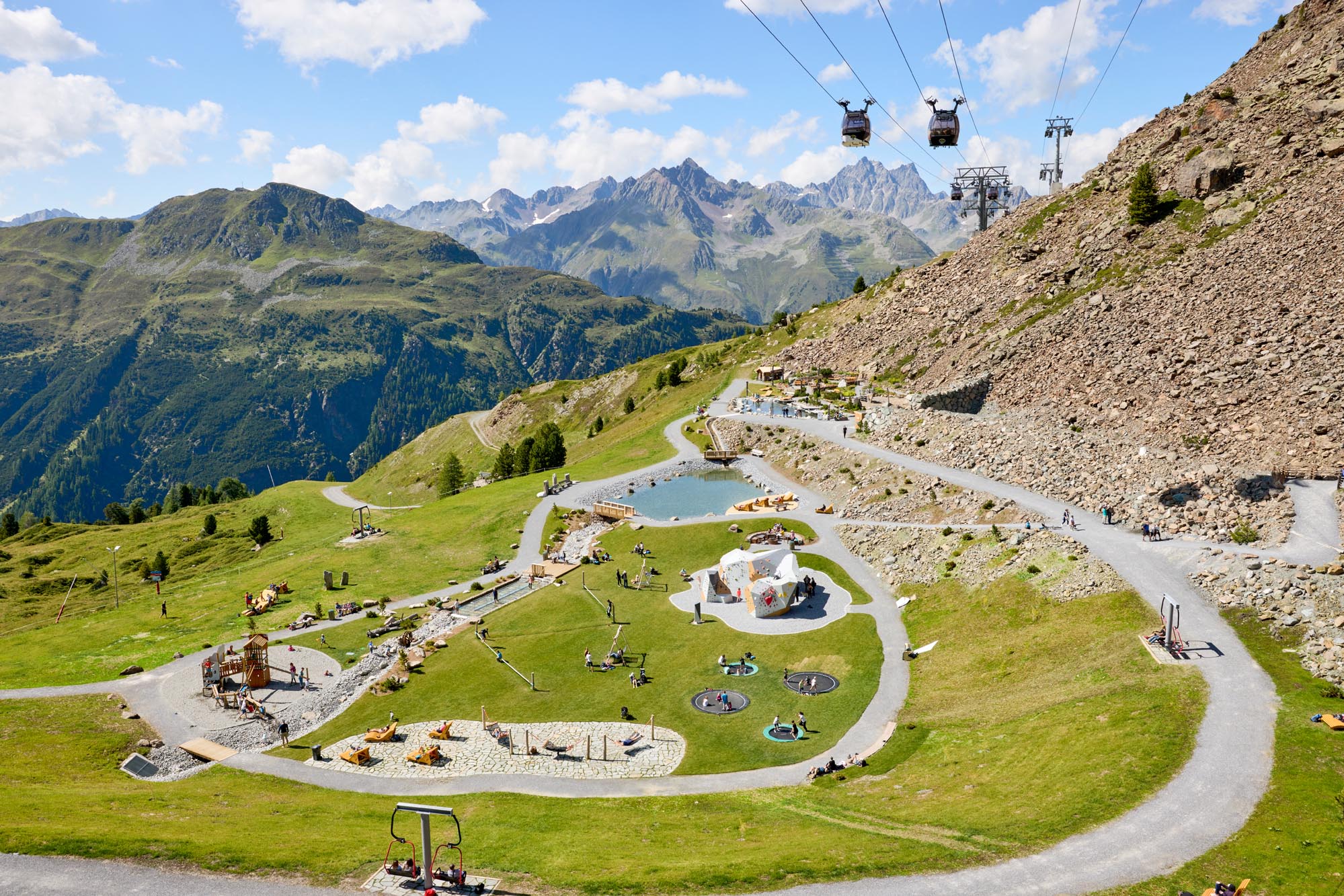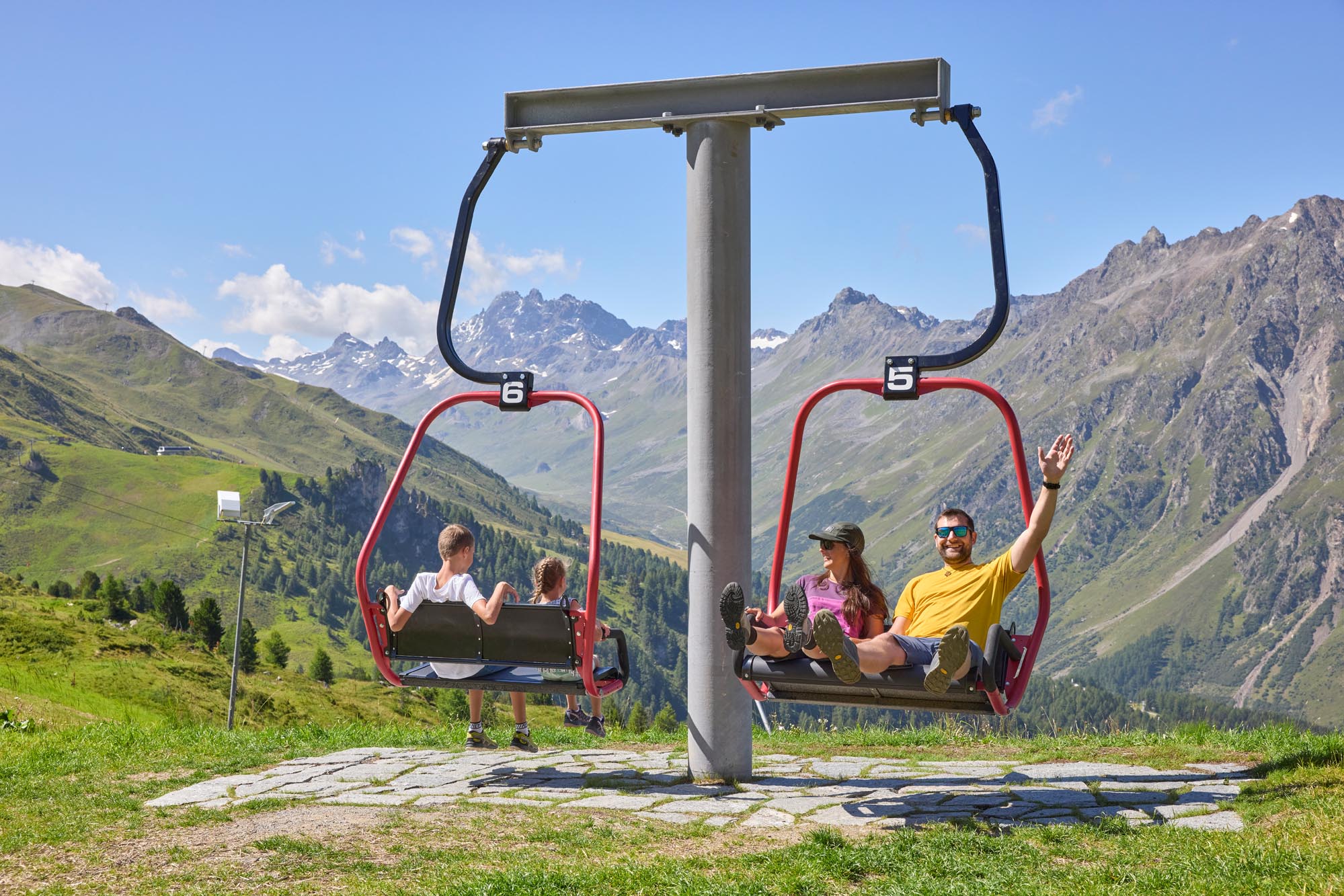 The Vider Truja is a real adventure park for young and old. Lying at 2320m above sea level you have the opportunity to explore nature with your kids in a playful way. Numerous attractions like a Kneipp basin, barbeque places, slacklines and ponds invite you on an exciting family adventure.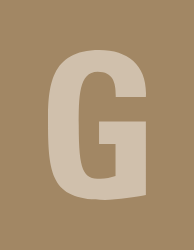 The adventure stage is located at the Schwarzwasser lake and provides everything promising fun from parkours over climbing towers to slacklines. Great importance was given to the naturalness of the materials used for the attractions so that the children get a real feeling for the natural world. Immerse yourself in a varied experience full of fun and excitement for the whole family.
Two clubs, one for kids and one for young adults, take your offspring on exciting adventures in the holiday region Paznaun. From hikes to treasure hunts to child-friendly cocktail parties, it's all here. Enjoy a few child-free hours with peace of mind, your offspring is in good hands here.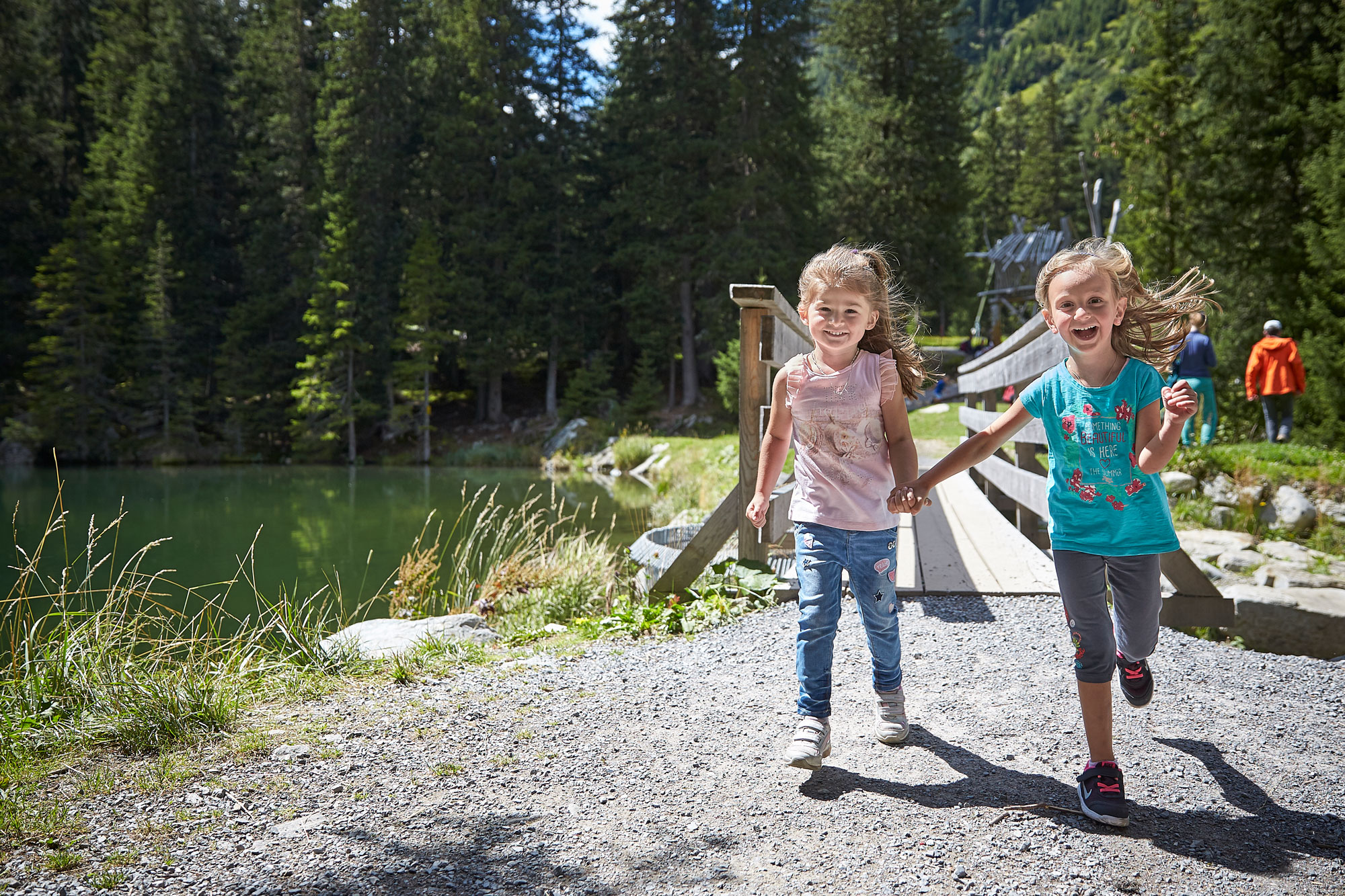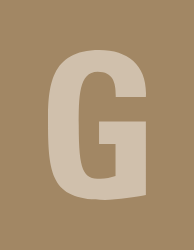 For our curious guests we offer a varied holiday program, too. On the bee trail the kids learn everything about bees and sweet honey. Highlight of the path is the bees house at the end of the trail. There, kids have the chance to recall what they've just learned.